HALKSTOP TRACSCAN 2.0
The World's Only Tribometer for Multiple Standards/Testing MethodsThe HALKSTOP TRACSCAN 2.0 tribometer is the ultimate tool for safety and facility management professionals to monitor the friction on their floor surfaces. It is the only tribometer in the world capable of testing according to multiple standards/testing methods, as listed below:
NFSI B101.1-2020 SCOF

NFSI B101.3-2020 DCOF

ANSI A326.3-2021 DCOF

JAMES MACHINE METOD SCOF

TYSK RAMPMETOD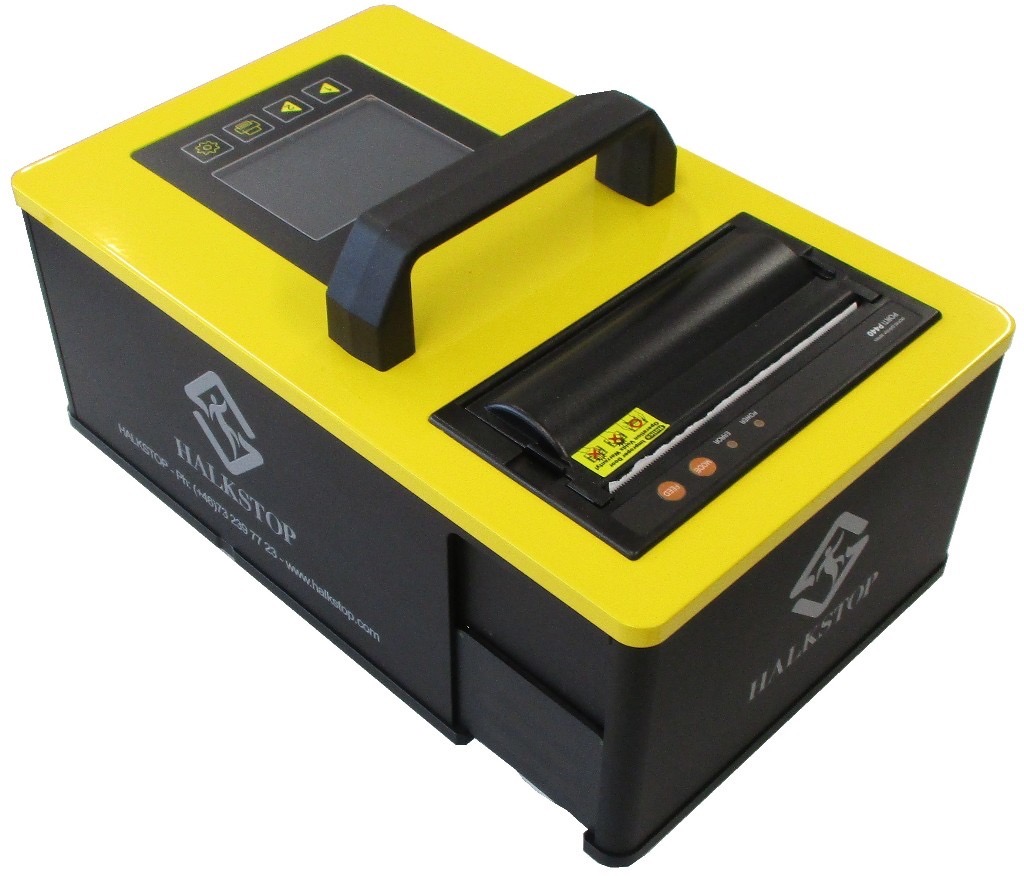 Maintaining an accurate record of surface friction and ensuring compliance with national values is crucial for adhering to best practices outlined by NFSI, ANSI, and other relevant standards and methods.
Protect your business from unnecessary lawsuits and insurance claims by having data to support your records. Enhance the efficiency of your risk management plan by implementing TRACSCAN 2.0 into your routine floor inspections. After completing your scheduled routine cleaning, simply test the floor to obtain a baseline reading of your floor's traction regularly. It's as easy as pressing a button!
TRACSCAN 2.0 is the sixth generation of robot tribometers.